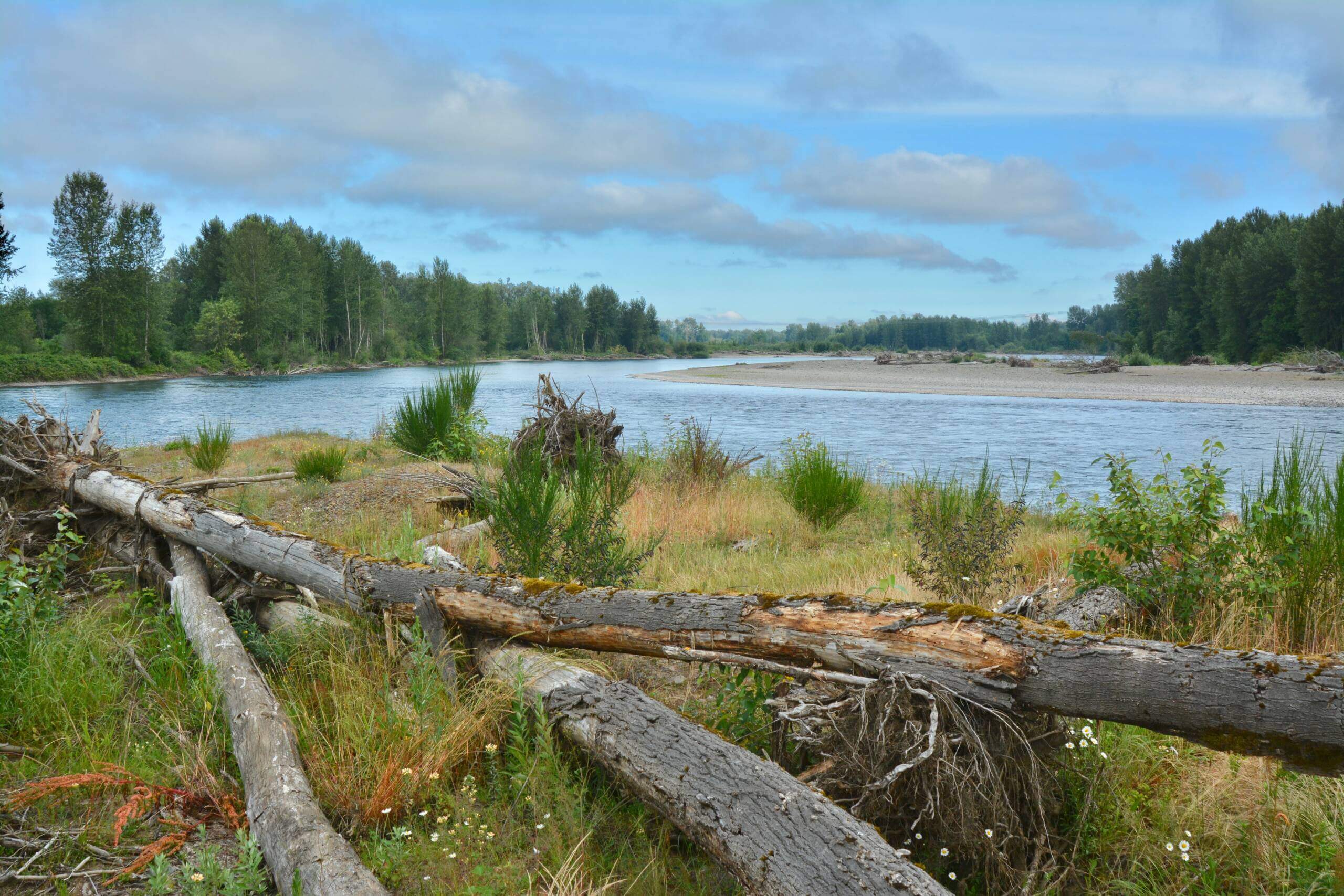 Rivers are dynamic waterways, which is part of what makes paddling them so enjoyable; and yet, by their very nature they present risks to those traveling them. Currents, channels, and water levels of the Willamette can change significantly with the seasons. You are responsible for your own safety at all times, so paddle smart. If you lack experience or feel you need to know more – consider taking a lesson.
These local Outfitters & Guides provide a variety of instructional services that can help you learn to execute safe and enjoyable river trips for years to come!
The Willamette is a very accessible river for paddlesport enthusiasts, however, even a self-proclaimed "experienced" paddler is not necessarily a "competent" paddler.
FREQUENTLY ASKED QUESTIONS
We've heard it all, "Q: Can I paddle the enitre river going upstream?" "A: Sure, if you enjoy misery and have months to spare," or "Q: Can I run Willamette Falls?" "A: Only if you're a Pacific Lamprey headed upstream."
Here are a few Q & A's that we hear more often than most!
What is the Willamette Water Trail?
The WWT is a collection of public river access points and paddle-in-only campsites located
How do I learn more about the Willamette Water Trail?
The best source of information for the WWT is the website www.WillametteWaterTrail.org where you can learn how to plan your adventure including itinerary suggestions, safety information, what to pack and more.
Where can I rent a paddle craft and/or find shuttle service options?There are a number of canoe, kayak and SUP outfitters throughout the Willamette Valley who offer rentals. There are limited shuttle service options available at this time, check here for updates.
How long is the Water Trail?
The Willamette Water Trail runs the entire length of the mainstem Willamette River, or 187 miles, from approximately Eugene to Portland. In addition, you can also find some mileage mapped out along tributaries near their confluence with the mainstem Willamette including the Middle Fork Willamette, Coast Fork Willamette, McKenzie, and Santiam Rivers.
How do I access or follow the trail?
The easiest way to follow the trail is to have the map! The Water Trail map can be purchased at www.WillametteWaterTrail.org in the e-store or you can find a copy at one of the following outdoor or paddlesports retailers https://www.oregonpaddlesports.com/, https://www.peaksportscorvallis.com/, https://aldercreek.com/, https://www.rei.com/stores/portland. Water Trail signage is posted along the river marking most of the campsites and there are large river mile markers ~every 10 miles.
Is the Willamette an "easy" river?
While the Willamette is a very accessible river overall, it does contain hazards and should not be underestimated. Get to know the reach of river you plan to paddle before your trip in order to decide if it aligns with your skillset.
The character of the river changes throughout its length. The Upper reach (Springfield –Corvallis) has more gradient, and thus swifter current. Expect more dynamic moving water (class I) with intermittent hazards such as wood strainers. You should be able to "read" the water and maneuver in current when paddling the Upper river.
You can still experience decent current in the mid-Willamette (Salem area), especially if the water level is high (spring or winter flows). The current really slows down as you approach Newberg.
The lower 26 miles of the river, from the base of Willamette Falls in Oregon City to the Columbia confluence in Portland, is tidally influenced 3 – 4 feet.
Are there any new hazards that I should know about?
Rivers are constantly changing and wood is always shifting, so expect a "new" river with every adventure! For local information, contact the county Marine Patrol unit. You may also view the Oregon State Marine Board "obstructions" report to view recently reported hazards.
Do I need a reservation to camp at a Water Trail campsite?
All Water Trail camping is first come, first serve. While some sites are large enough to accommodate more than one group, we recommend being flexible and having more than one campsite option in mind when planning your adventure.
How many miles can I paddle in a day?
How many miles you cover in a day depends on your ability, the type of paddle craft you are using, the speed of the current, and sometimes the weather (like an afternoon headwind). Generally speaking, touring style kayaks, canoes and SUPs that are 15 ft or longer can hold approximately 2.5 to 3 knots (miles) an hour on flat water. Add current, and you can travel faster, about 3.5 to 4 knots, sometimes more. On the river, use the water trail maps to estimate how quickly you are paddling. If you are uncertain how far you can paddle on a multi-day trip, consider more than one campsite option (for a shorter distance and a longer distance).