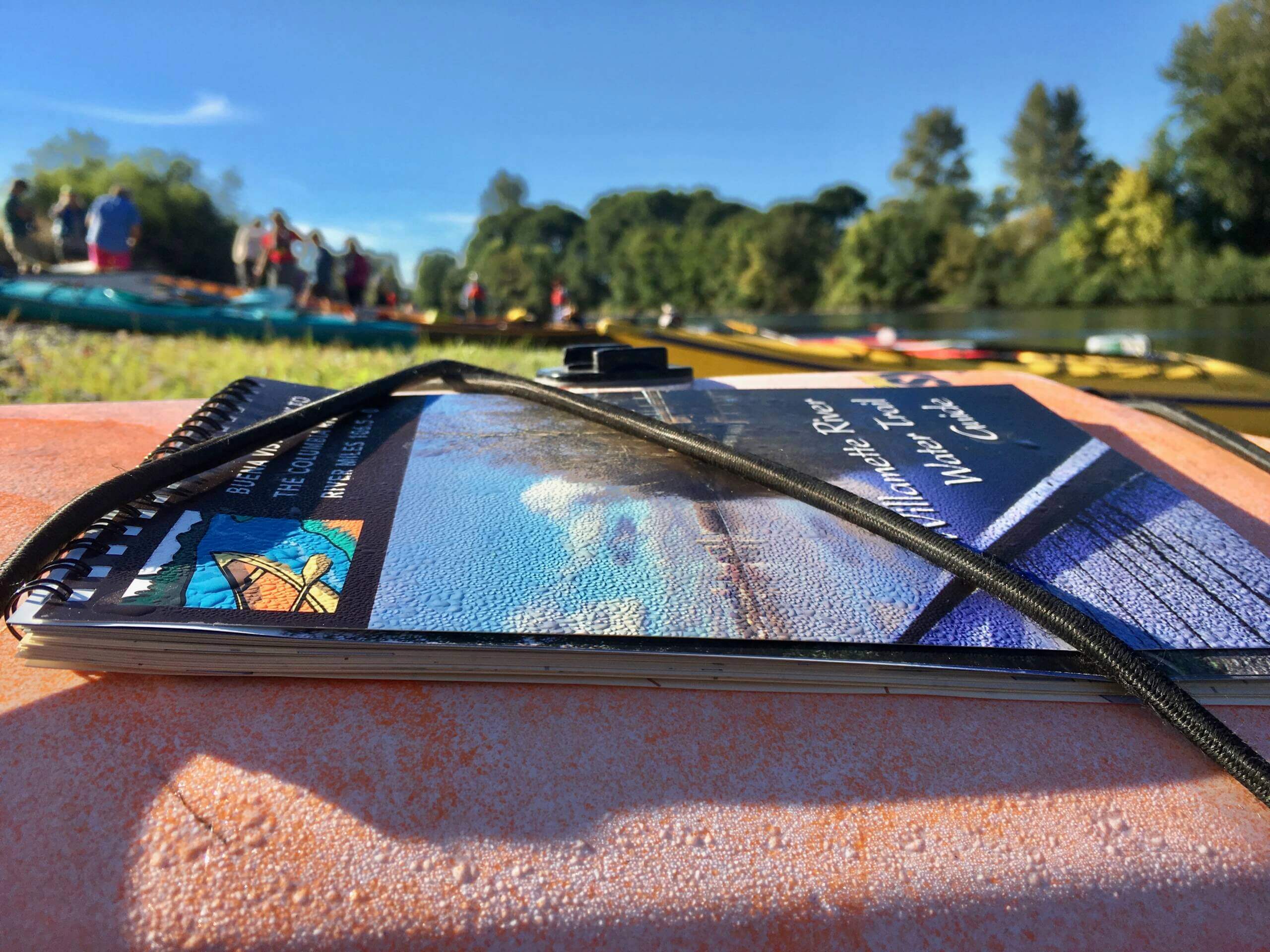 New to the Willamette?
The Willamette is great for newer paddlers. That being said, like all rivers, the river still has to be traveled with care. Exploring side channels can provide fun, but they can also provide areas where large wood (logs, roots wads, etc) piles up, blocking passage. Paddlers should always be cognizant of this, as well as large woody in the main channel. If you are not a skilled paddler who can easily maneuver your canoe or kayak, staying in the main channel may make the most sense.
If you are starting out on the Willamette, be sure that you can move your craft with agility on moving water. While the whole river does not have fast current, certain areas of it contain swift current, riffles, and strong eddy lines in places. You should understand how to travel in such conditions.
Look carefully at the maps and consider how far you would like to travel, the time that such travel would take, the type of water you may encounter, and the logistics of how to transport yourself at the conclusion of your paddle. In general the stretch of river from Eugene to Corvallis has the fastest water. From Corvallis to the Yamhill River (south of Newberg), the current recedes a bit, but can still be fast in places. From the Yamhill River through Portland the river is wider and flatter.
How many miles you cover in a day depends on your ability and pace, the speed of the current, and sometimes weather (like an afternoon headwind). Generally speaking, touring style kayaks and canoes that are 16 ft or longer can hold approximately 2.5 to 3 knots (miles) an hour on completely flat water. Add current, and you can travel faster, about 3.5 to 4 knots, sometimes more. On the river, use the water trail maps to estimate how quickly you are paddling. If you are uncertain how far you can paddle on a multi-day trip, consider more than one campsite option (for a shorter distance and a longer distance).