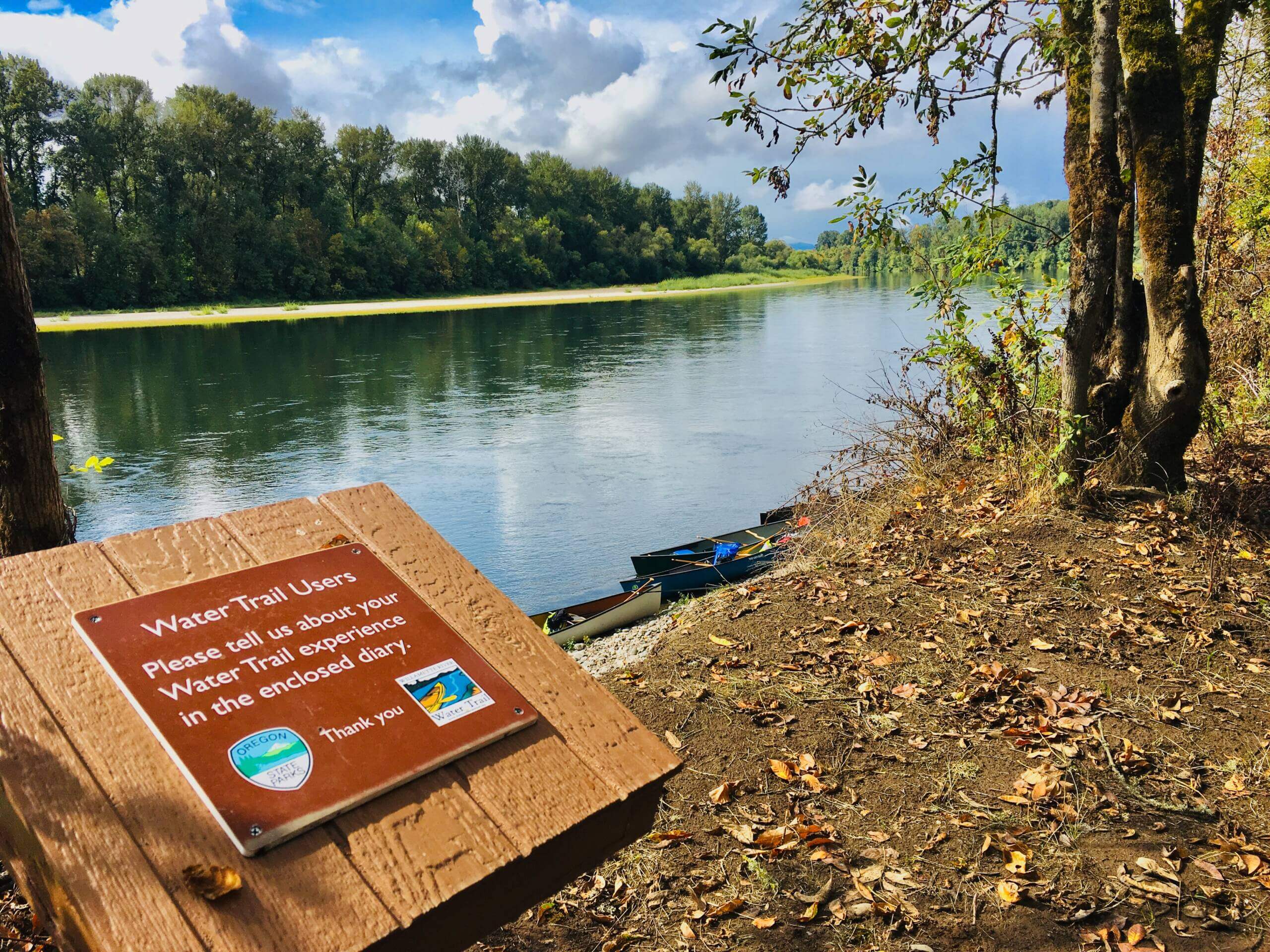 The Willamette River Water Trail
Imagine taking your canoe or kayak, and traveling to a parkland along the Willamette River. At this park or boat ramp you carefully pack your gear, and then embark on a four-day trip on the Willamette. Along the way you use one of the printed guides to the river, and explore on your own, careful to read the river as you simultaneously look for shoreline birds. After a few hours you and your paddling partner find a scenic campsite, nestled amongst the willows on a gravel bar island. After a while the tent is up, water filtered, and dinner is being prepared as the evening glow begins to descend along Mary's Peak. This is the Willamette Water Trail.
The Willamette River Water Trail is an assemblage of properties that span over 200 miles (including portions of key tributaries) that provide access for paddlers to the Willamette River, or afford opportunities to camp along the river. The trail also has two key guides that enable people to identify campsites, track river features, and that offer a bit of history and information on what can be found as you travel the river. This website is a key resource as well, aiding in trip planning, updating river hazard information and more.
At its core, the Water Trail helps enable paddlers to enjoy the Willamette River for a short trip, or a multi-day trip along the river. The Trail covers 187 miles of the mainstem Willamette River, and several miles of the river on the Coast Fork Willamette, Middle Fork Willamette, and the McKenzie River.
With a host of parks and natural areas, especially Willamette Greenway Sites, administered by the Oregon Parks and Recreation Department, the Water Trail maintains a host of opportunities to access the Willamette River.