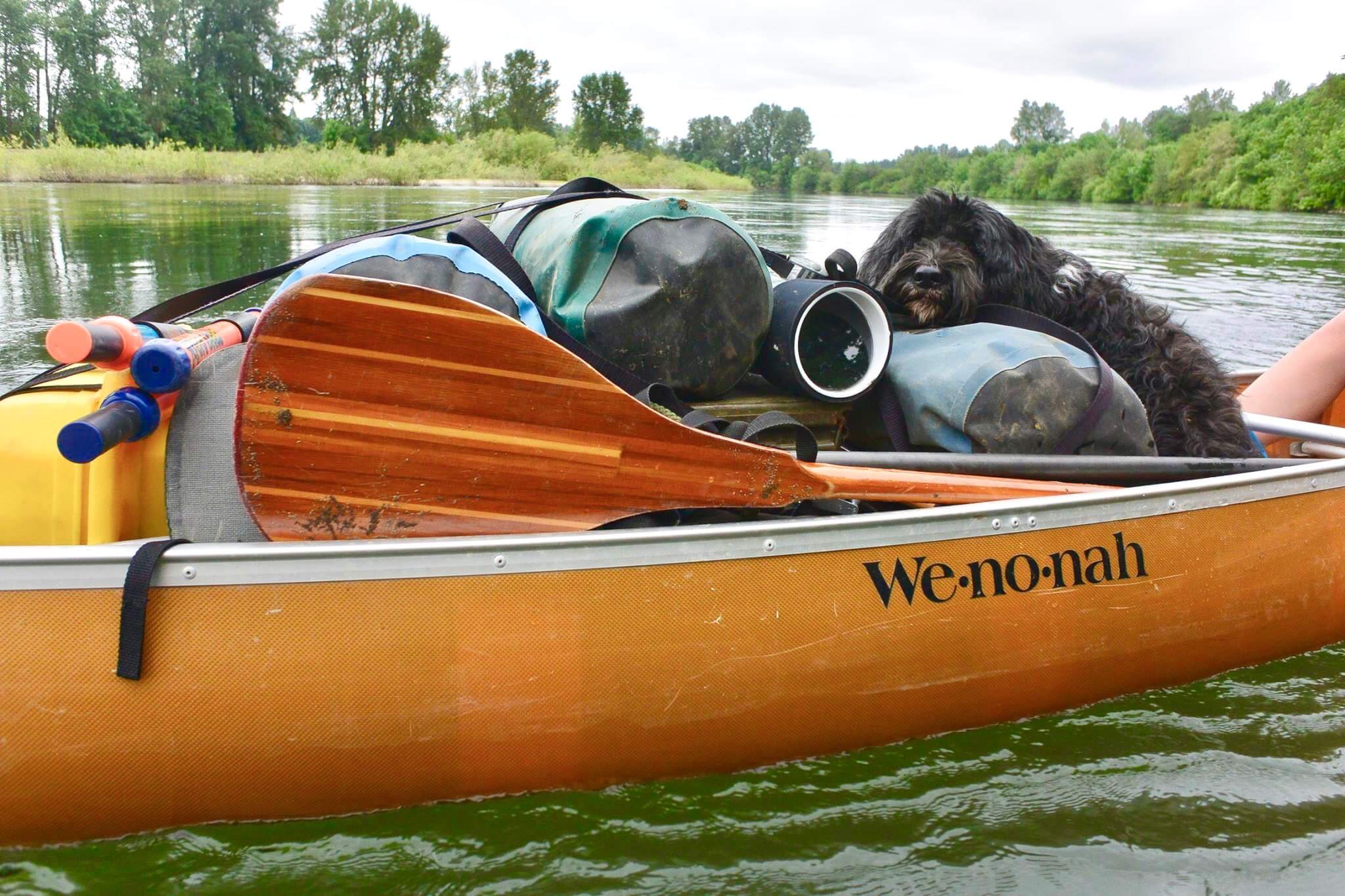 Consider packing the items below.
In Oregon, paddlers are required by law to have:
A Personal Floatation Device (PFD) or "lifejacket". Children 12 years old and younger are required by law to wear PFDs when in boats that are underway.
A signaling device such as a whistle
A light (a headlamp or cell phone light is considered adequate)
If your paddle craft is 10ft or longer, you must have a Waterway Access Permit. For more information visit the Oregon State Marine Board.
Willamette River Water Trail guide (waterproof maps)
Extra clothing (for warmth, or in the event of an unexpected swim!)
Consider wearing wicking/quick drying clothes such as fleece and polypropylene as opposed to cotton
Extra paddle
Pump or bailer
River knife (especially if you carry rope of any kind: painters, tow belt, or throw bag)
First aid kit
Matches in a waterproof container
Dry bags of various sizes
Snacks
Drinking water
Cell phone (most areas on the trail have service) or VHF radio
Rain or sun hat with brim
Shade shelter
Sunglasses
Paddling gloves or "poggies"
A wetsuit or drysuit depending on the season
Additional flotation such as "float bags" (some very simple recreational style kayaks do not have flotation. Consider what happens if you capsize- if your boat fills with water, will it float?)
A dry toilet system such as a Clean Waste WAG Bag or a groover (especially if your campsite has no amenities)
Trash bags (please be prepared to pack out all of your trash including toilet paper and wipes!)
Camp chair
water cannon (choose your battles wisely ;)