Willamette Cove
Safety Alert:
Avoid stopping on the beach: the sand has high levels of lead contamination.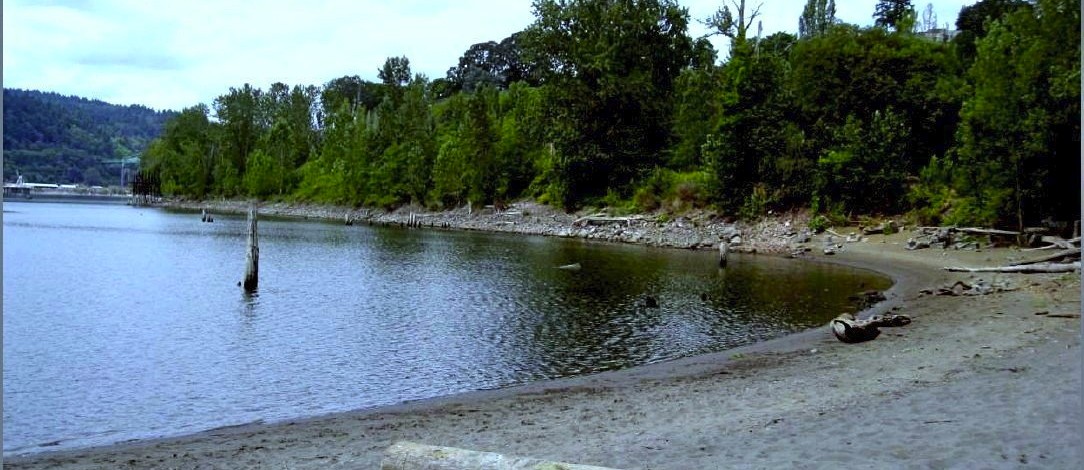 In 2012, it was announced that Willamette Cove has high levels of lead contamination in the sand and should be avoided, the Oregon Health Authority says. The beach property was a former site for many industries. The authority's Environmental Health Assessment Program issued a consultation report on the cove. Testing found lead levels 33 times above residential screening levels in one beach sample. The report says the lead could harm people who frequently visit the beach and accidentally ingest sand.
Willamette Cove is on river right, just downstream of the McCormick & Baxter Superfund site and the railroad bridge. Purchased as part of the Metro Greenspace program, the cove area consists of approximately 20 acres of beach and uplands. The upland area is contaminated with reatively low-grade petroleum-based products, and the beach has been treated as part of the adjacent McCormick & Baxter cleanup.