Loop Around Ross Island
Safety Alert:
While Ross Island Sand & Gravel is no longer harvesting gravel from Ross Island, it still utilizes its gravel crushing facility inside of the island's lagoon. STAY CLEAR of their large barge that travels to and from this operation daily via the Holgate Channel (barges do not have "brakes", 'nuff said!).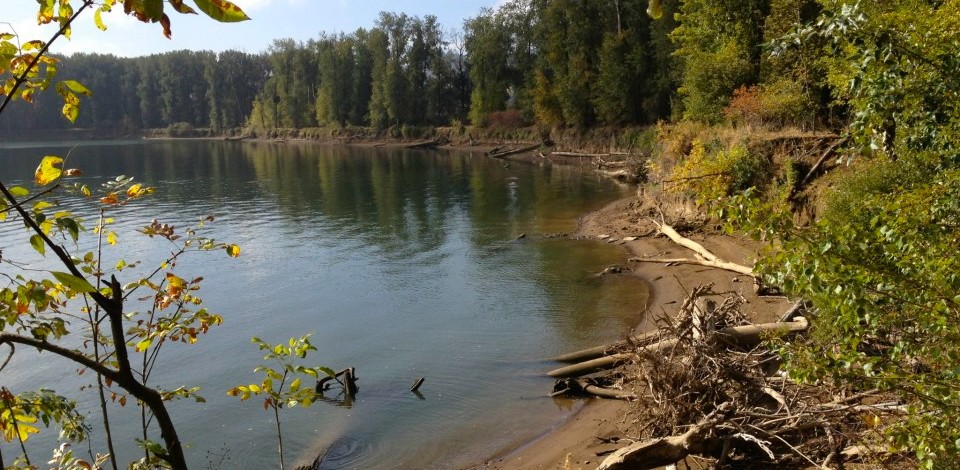 Sellwood Riverfront Park - RM 16.5
Sellwood Riverfront Park - RM 16.5

This is the ultimate urban adventure in the heart of downtown Portland. You can experience a large, urban restoration project and see wildlife, such as bald eagles, blue herons, deer, river otter and beavers.

A canoe or kayak works well for this trip. Although it is all flat water, paddlers can experience wind-driven waves, tidal current and boat wakes at times.

The park has parking and restrooms.

The Holgate Channel, located on the east side of the island, is a No Wake Zone (excluding commercial vessels). Ross Island is owned by the City of Portland on its northern, downstream reach, and Ross Island Sand & Gravel owns the rest. You are free to wander the island's shores except where RIS&G has its operations, or is conducting restoration work. You may not enter the interior of the island, all of which is private property (and is covered with poison oak!). 

There are multiple locations to access the Ross Island loop. Start and end at Sellwood Riverfront Park just off Spokane Avenue on the east side, or Willamette Park just off Macadam Avenue (Highway 43) and Nebraska Street on the west side, or at the public dock near the SE side of the Hawthorne Bridge.