Ash Island Loop
Safety Alert:
Be aware of the old wooden pilings that span the backchannel entrance on the upstream end. A canoe, kayak or SUP can pass through, while larger crafts cannot.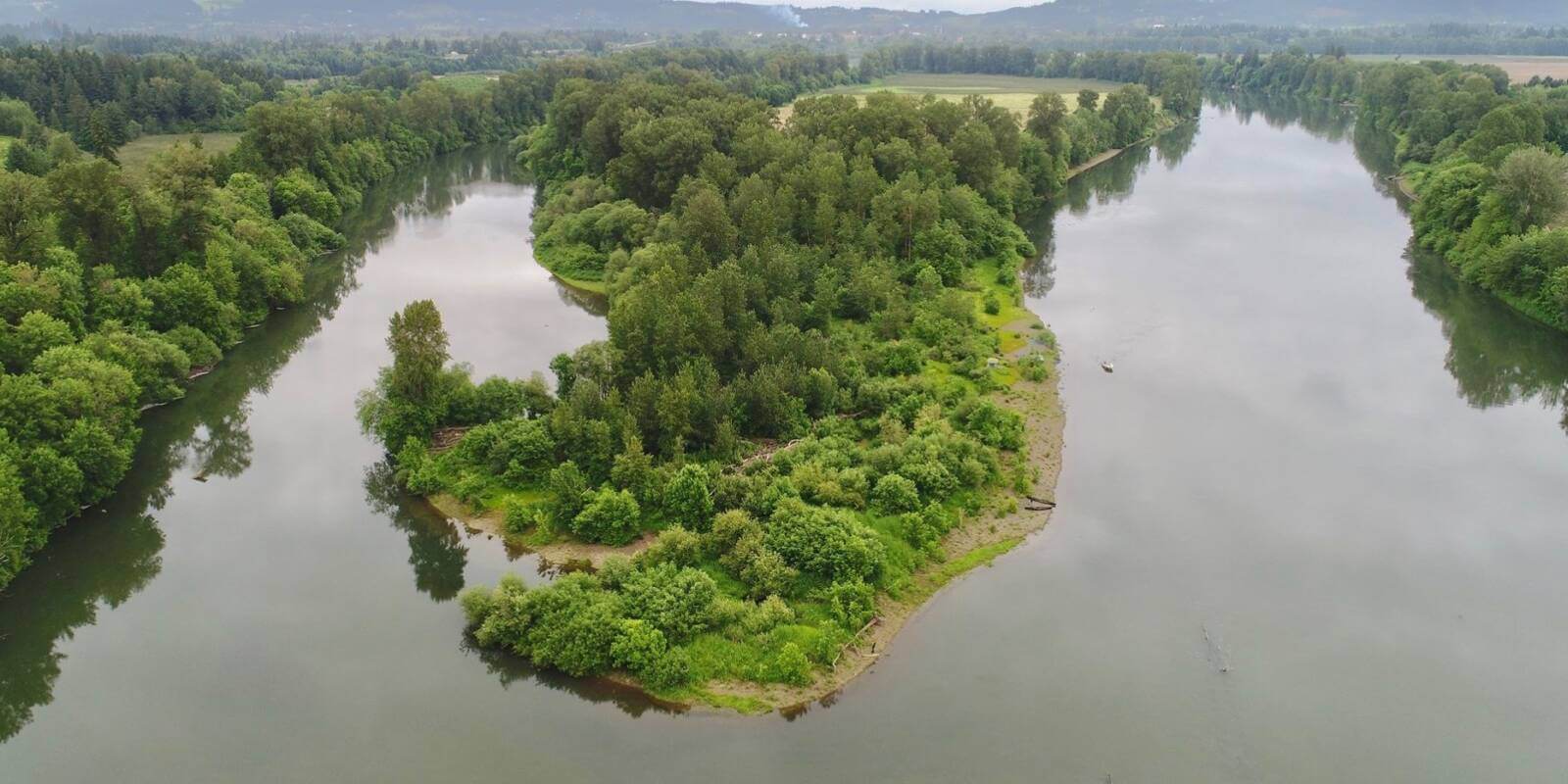 Rodgers Landing
Rodgers Landing

This can be a fun half-day paddle with the highlight being the relative solitude and nature of Ash Island's back channel.

Explore the quiet backwater of Ash Island!

Launch from Rodgers Landing in Newberg. If paddling in the summer, avoid the busy motorized boat launch and use the easy-to-miss "paddlers launch" which is on the river across from the restroom building. Paddle upstream toward Ash Island, you'll pass Chehalem Creek on your right. Continue up the island's back channel. You'll notice wooden remnants near the shore related to the past logging activities. Stop for lunch at the upstream end of the island where you'll see signs for Willamette Riverkeeper's Ash Island Water Trail camp site (the only part of the island open to paddlers). Paddle back on the mainstem side for a fresh view (though you may want to stick to the backchannel if it's summer and there are a lot of ski and surf boats zipping around the mainstem side, causing a lot of boat wake).
Boat Ramp

Parking, Overnight

Restrooms

Vehicle Access/Parking

LoadingThis county park provides a restroom and picnic tables. The landing is used most often to launch power boats headed to the Newberg Pool area for water-skiing and wake boarding.…

Camping

52-51
45.26744
-122.99397

LoadingIn the summer of 2020 Willamette Riverkeeper purchased 9.5 acres on the upstream end of Ash Island (the rest of the island remains privately owned). Located 1.5 miles upstream of…